Every pair of Farben glasses is the result of craftsmanship in a production process of at least 40 stages.
Every pair is unique and made with passion by expert hands.
One by one. Just like 60 years ago.
Farben glasses are entirely made by hand in Italy.
Each pair takes a minimum of 10 weeks to complete, all by means of a short production chain and the use of recycled materials in an environmentally friendly way.
Harmony and the unspoilt natural environment of the Dolomites take shape in the entire production process of each pair of glasses, from our choice of materials to the use of renewable energy.
The high quality of our glasses is guaranteed by our choice to use the best Italian acetates and the best components in making our glasses.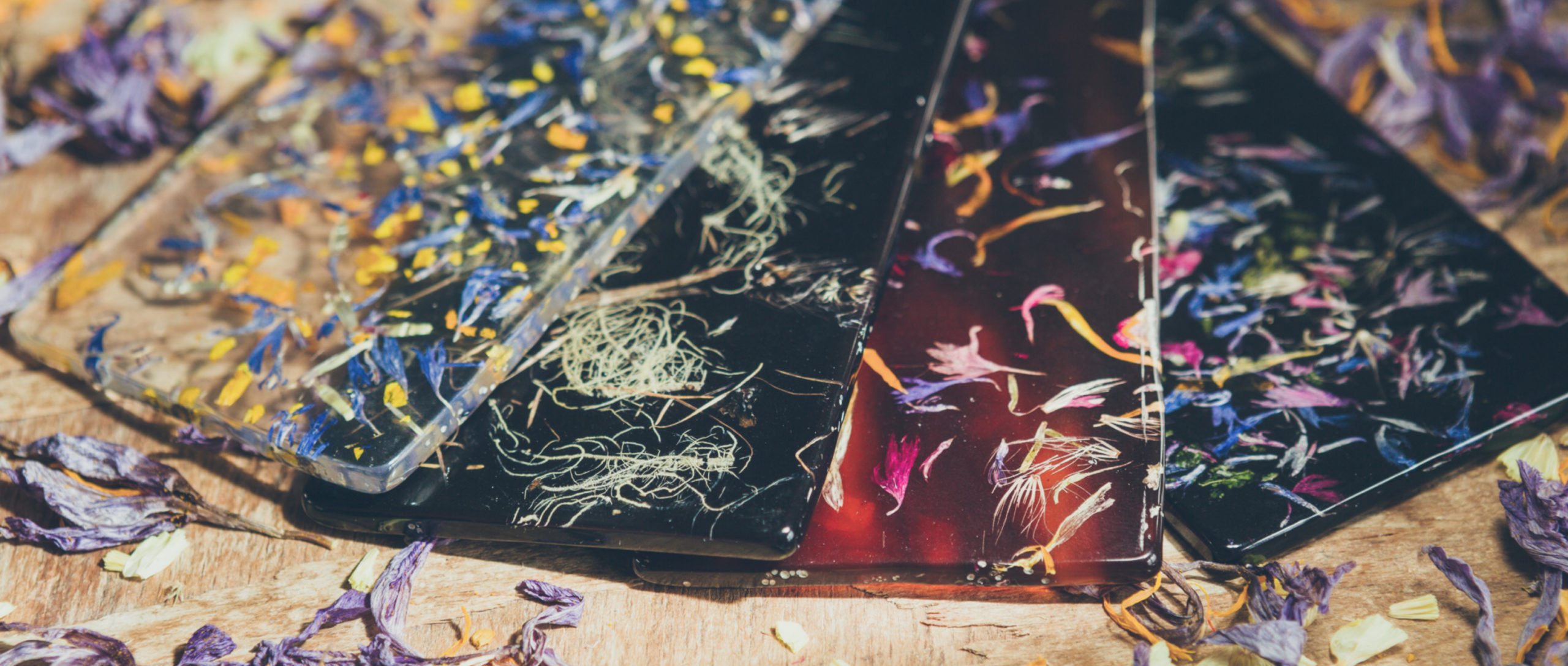 Made in Italy
We collect natural elements by hand and insert them in our handmade frames.
Each frame goes through a 40 step manual process.
All Farben products are the result of Italian artisanship and the expression of a unique and emotional experience between the glasses and their owner.
This translates into a genuine product that conveys passion and authenticity and that distances itself from the logic behind industrial production.
Every pair of glasses goes through a minimum 40-stage production process: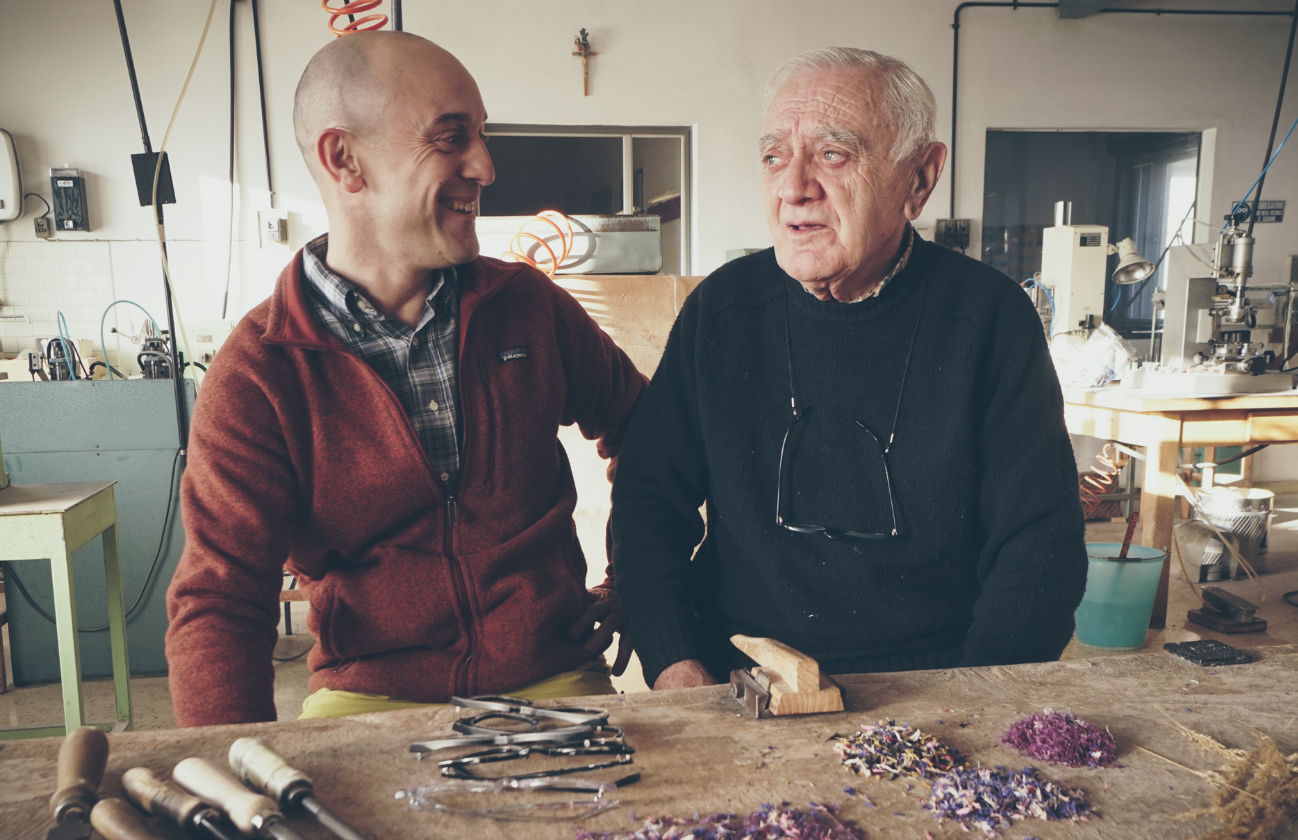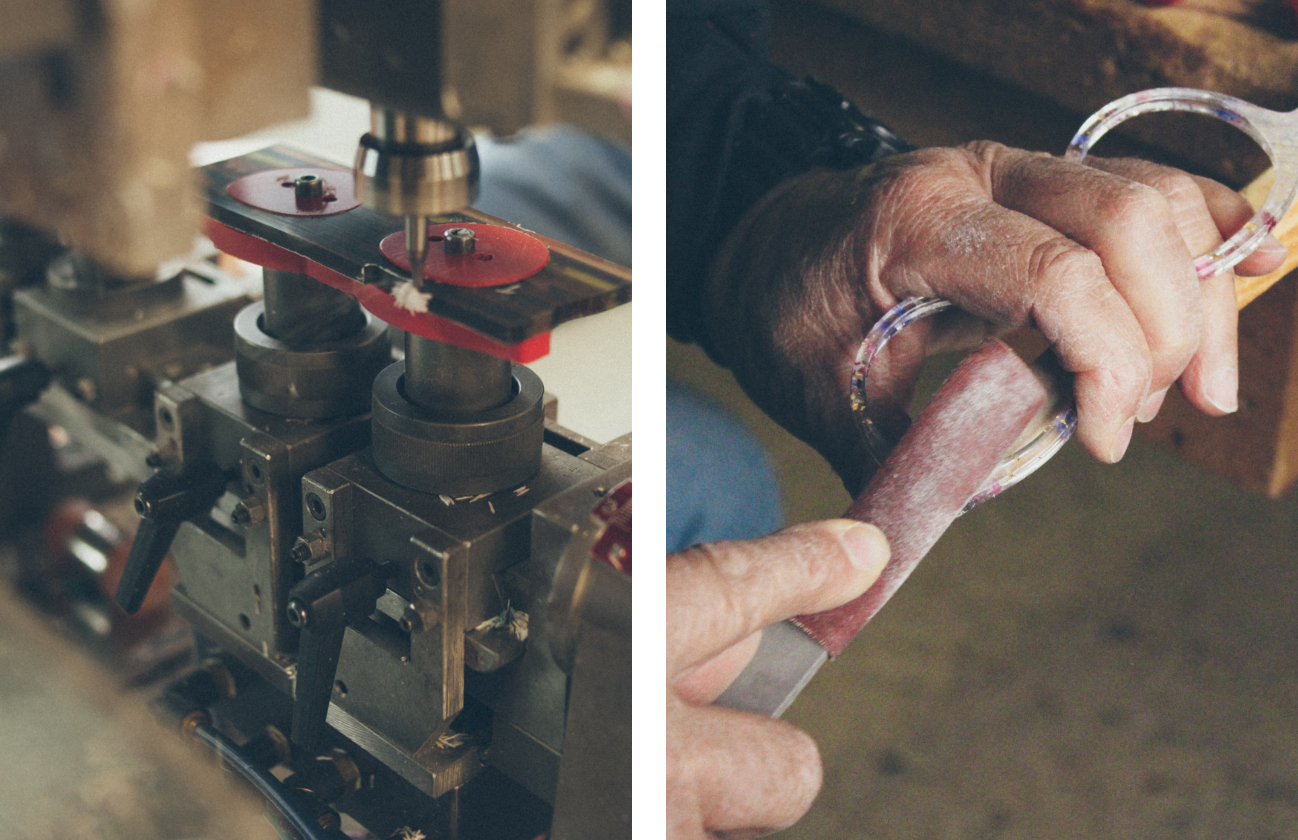 Frame fronts
Cutting of cellulose acetate sections into strips
Cutting of cellulose acetate strips
FARBEN MAGIC
Four-week stabilisation
Thickening of strips
Machining of frame fronts
Removal of slight burrs
Curving of spectacle frame fronts
Fastening of joints
Plunging in acetone
Fastening of joint covers
Tumbling in four different stages– 72 hours
Removal of hinge covers
Temples
Cutting of cellulose acetate sections into 4mm strips
Cutting of temples
Insertion of wire cores and hinges
Milling of temples
Fastening of joint covers
Tumbling in four different stages 72 hours
Removal of hinge covers
Precison cutting of temple tip
Assembly of frame
Milling of front
Assembly of frame
Curvature of drop-ends
Finishing
Polishing with abrasive paste and subsequent finishing
Laser engraving of sides
Filling of engravings with color
Glazing
Adjustment of frame
Quality control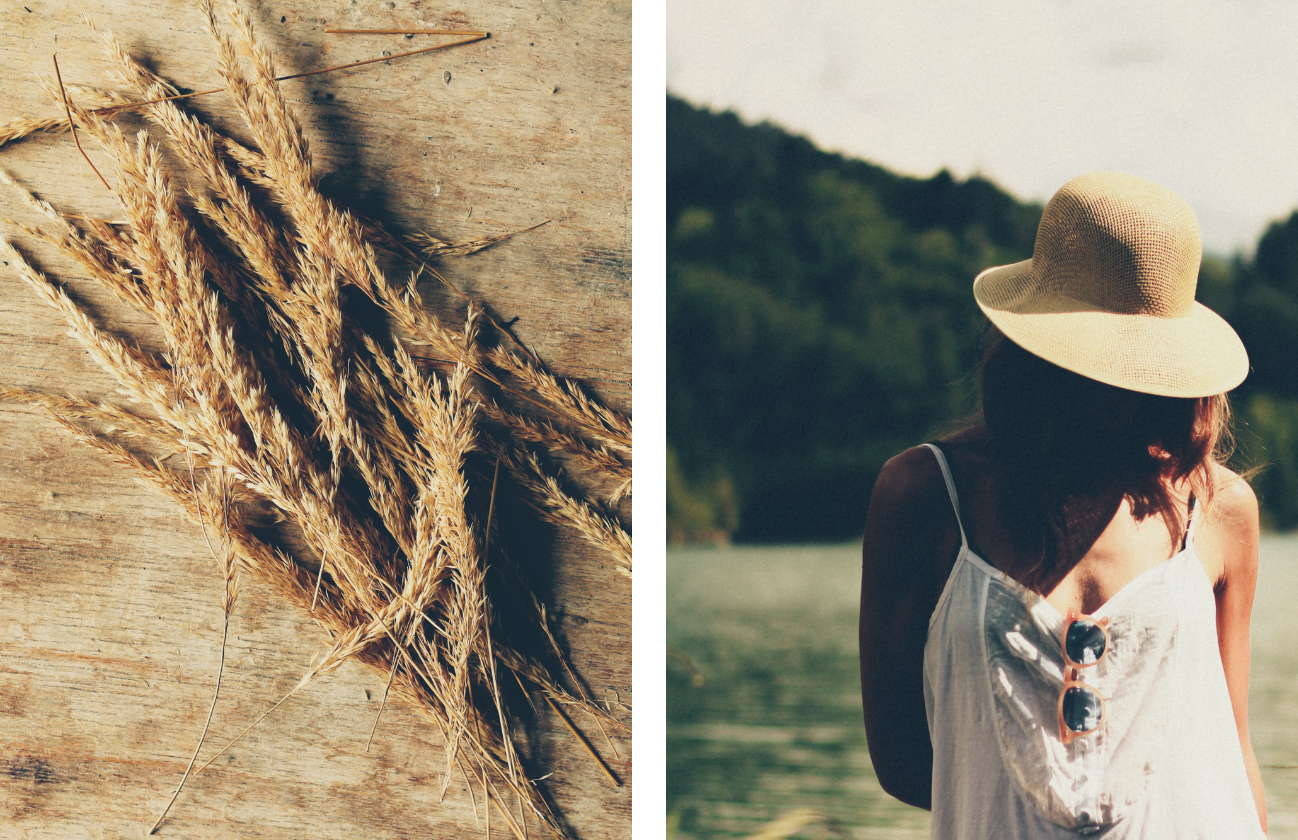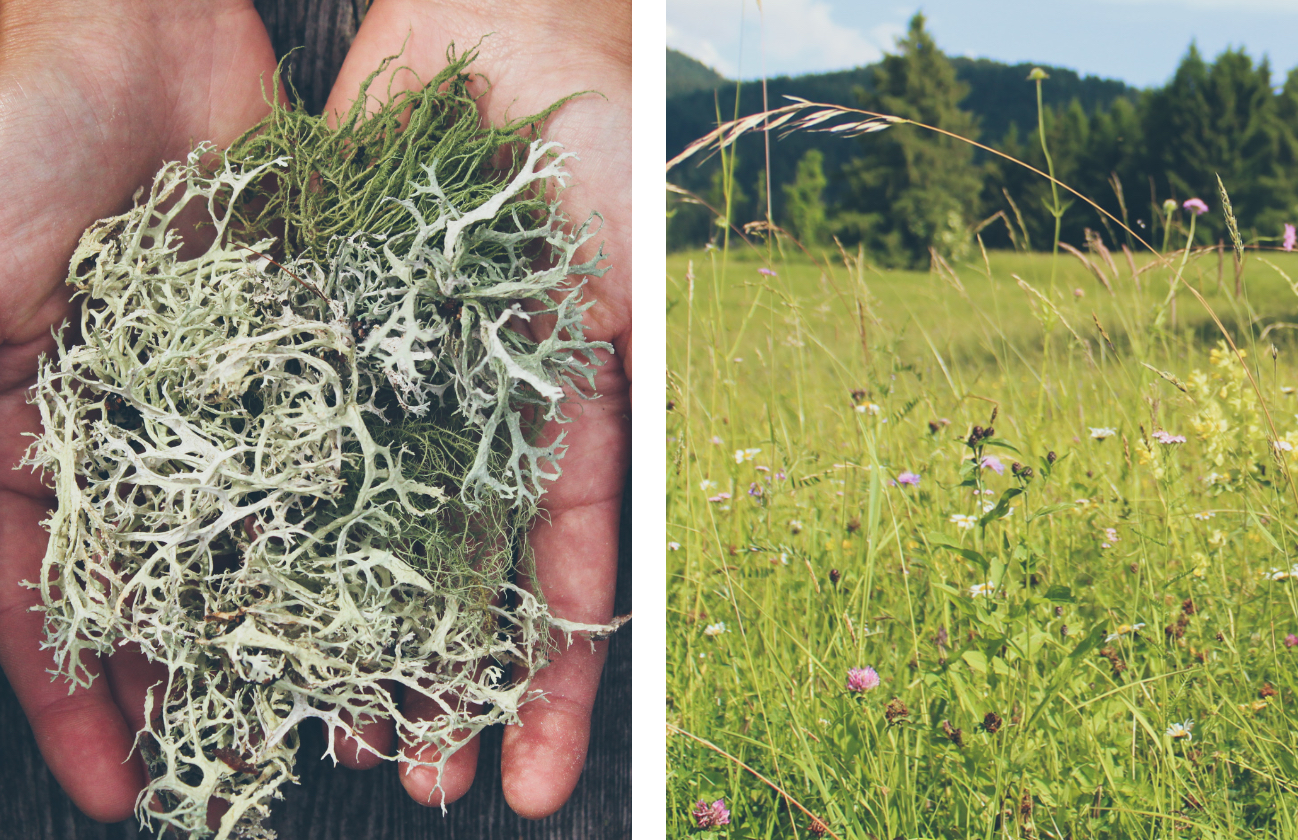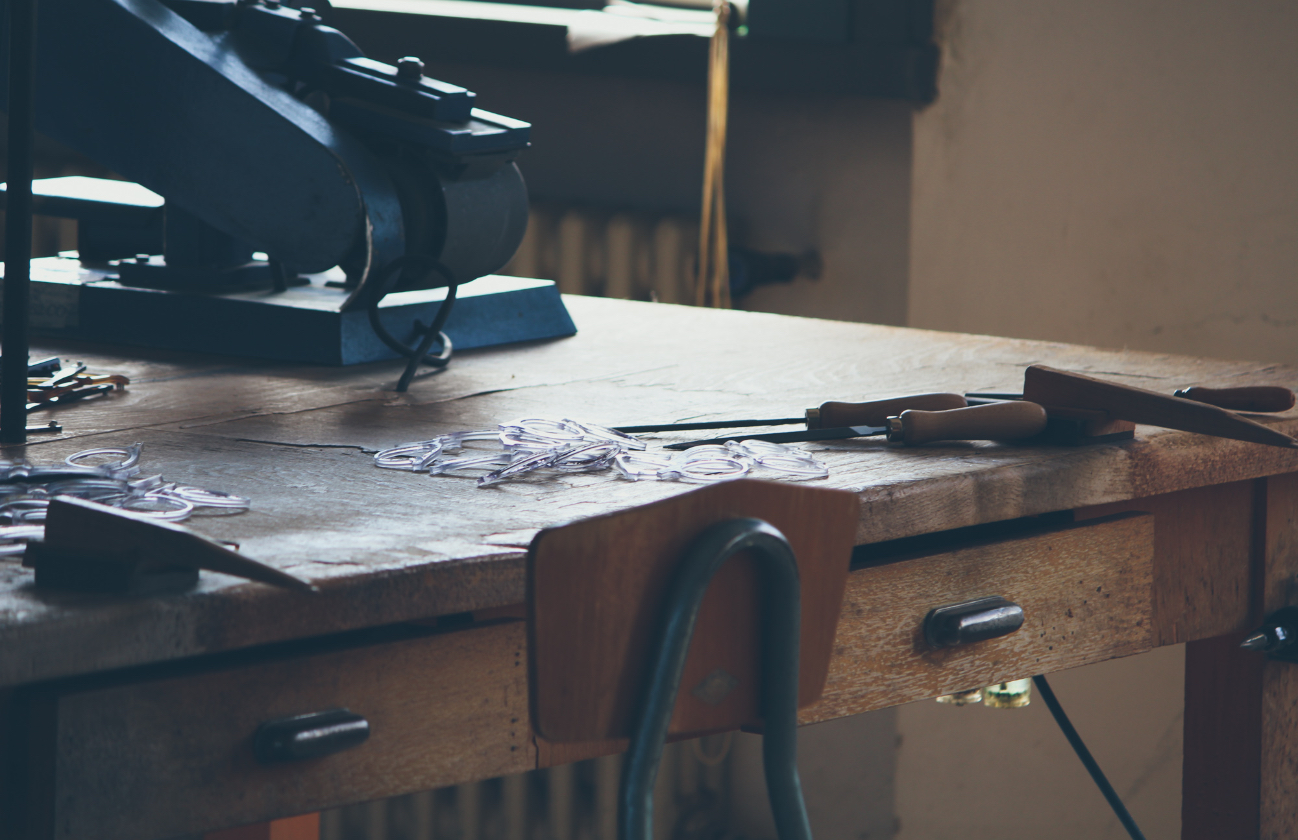 farben occhialeria
The harmony and pristine beauty of the Dolomites are reflected in the entire eyewear creation process.